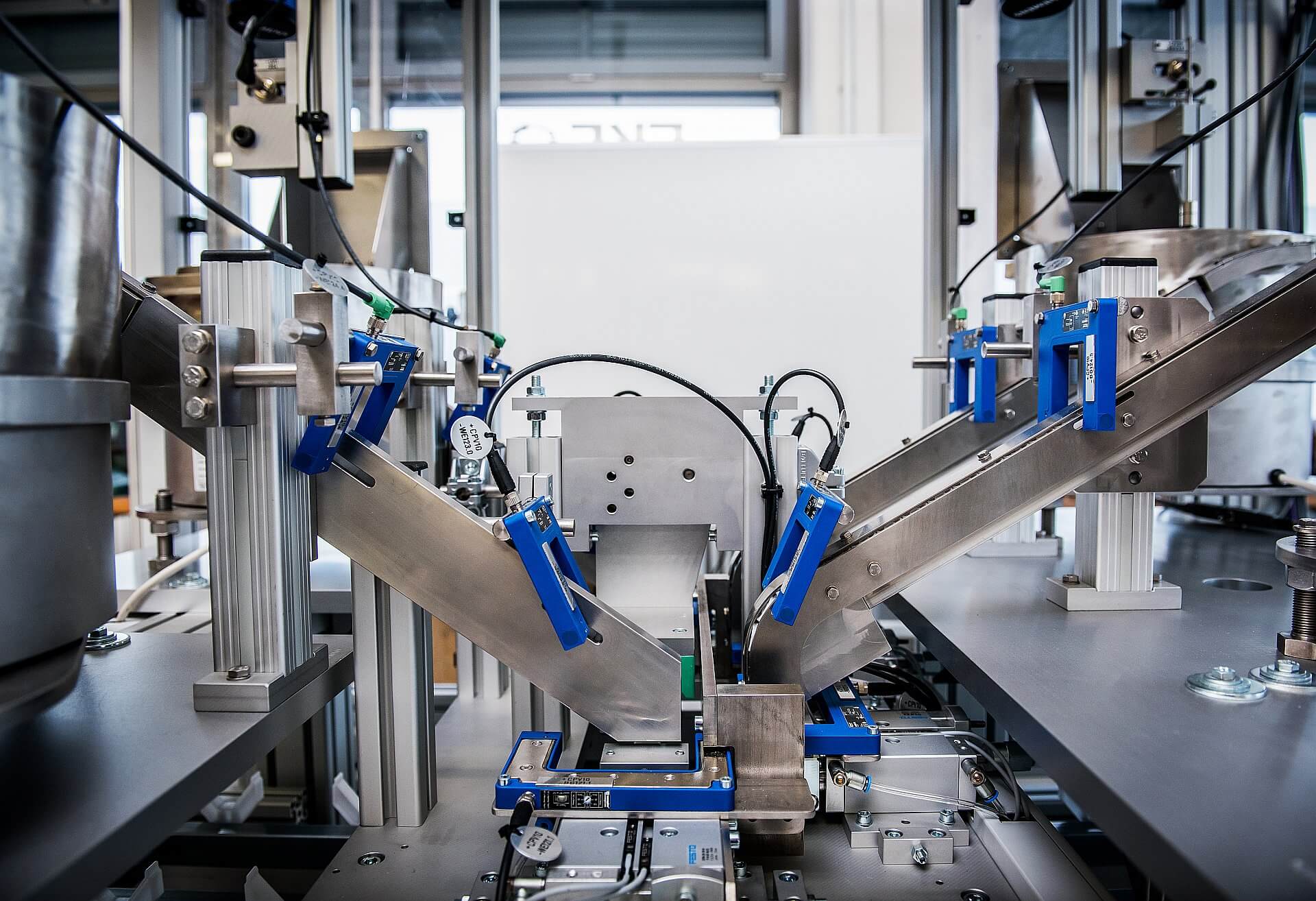 Medical technology, packaging and food industry
Our know-how in automation technology is also increasingly applied in industries that have special hygiene requirements. We offer assembly solutions, robot cells, as well as systems for transport, handling, palletizing and packaging tasks in areas such as medical technology or the food industry.
Thanks to the partnership with FlexLink, we can draw on an extensive range of experience in automation in these sectors.
Automatic assembly machine
Cap assembling for medical component
Technologies
Feeding of the caps via vibratory bowl feeders, transport of components to be completed with a Timing conveyor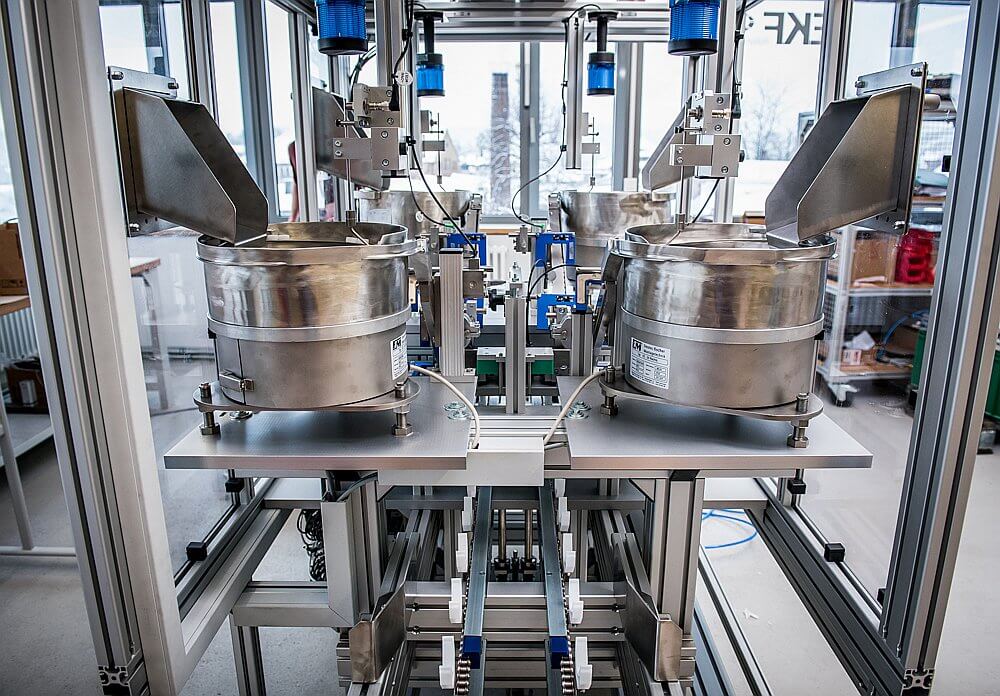 Verpackungsanlagen
Packaging machine
Technologies
Robot with vacuum grippers, insertion stations with separation system for cap and box, integration of gluing station and label printer
Structure / Specialties
compact design, adjustability for various formats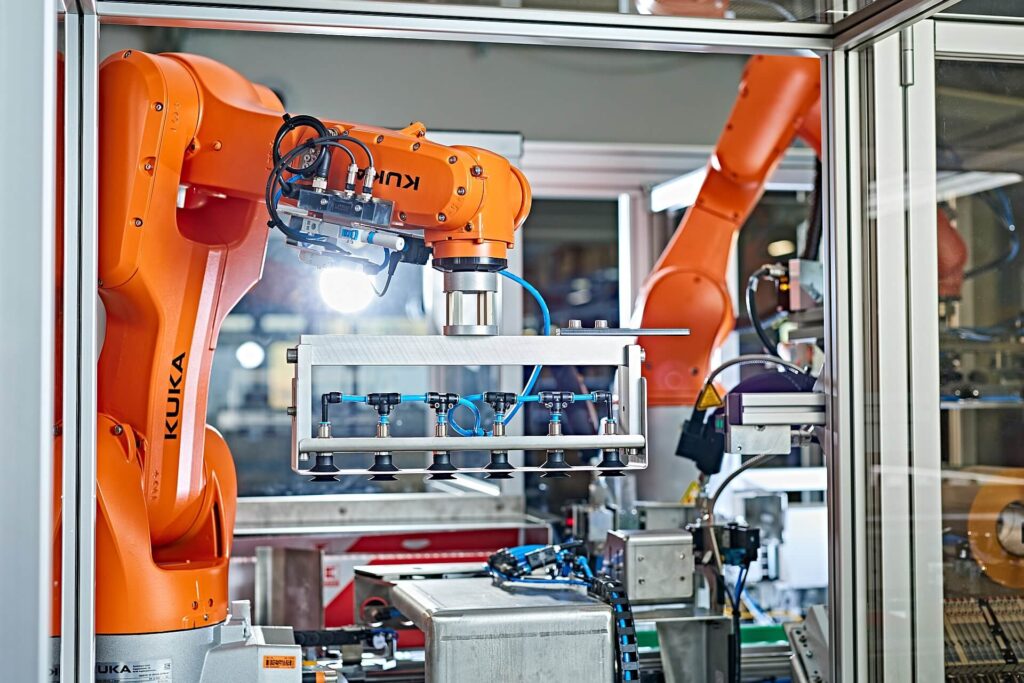 Special machines
Automatic machine for lithium packing
Technologies
precision rollers, punching, Handling for lithium sandwich tape
Structure / Specialties
Feeding via reel, PLC control of Mitsubishi