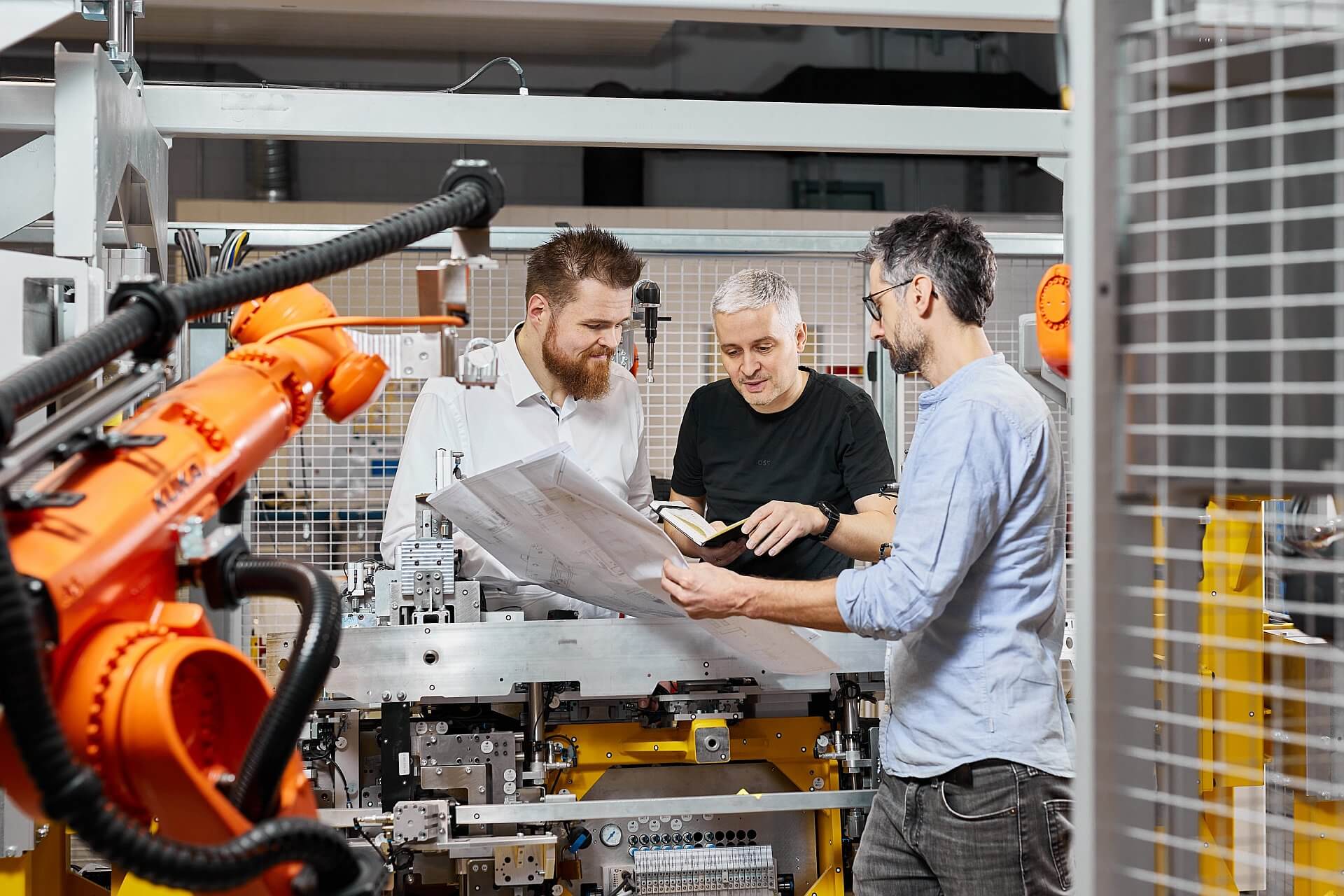 Philosophy/Competences
Professional competence combined with transparency, team spirit, a sense of responsibility, reliability and integrity are the cornerstones of our company philosophy.
On this foundation, we work hand in hand as partner with our clients and suppliers in industry and handcraft.
We respond to challenges in production technology with quickness, efficiency, precision and creativity. In this way, we realize our claims and combine cost-effectiveness, functionality, simple operation and modern human-machine interfaces, as well as sustainable working and the maximum service-friendliness in the systems we develop. This is based on our competencies in mechanical and electrical design, project management, programming, assembly, commissioning and service.
Our automation concepts are created and mature in close cooperation with our clients. We are the partner for profitability analyses and for development of the concept for our clients, which is bespoke and exactly meets their needs. The system concepts are designed for future growth; this includes an adjustment of the automation level and the extension of the automated part spectrum.
We increasingly want to enable our customers to modify and to expand the EKF-systems that are in operation quickly and easily – and during the minimum production downtime. To this end, we constantly improve concepts for modular systems and modular control solutions for PLCs and robots.