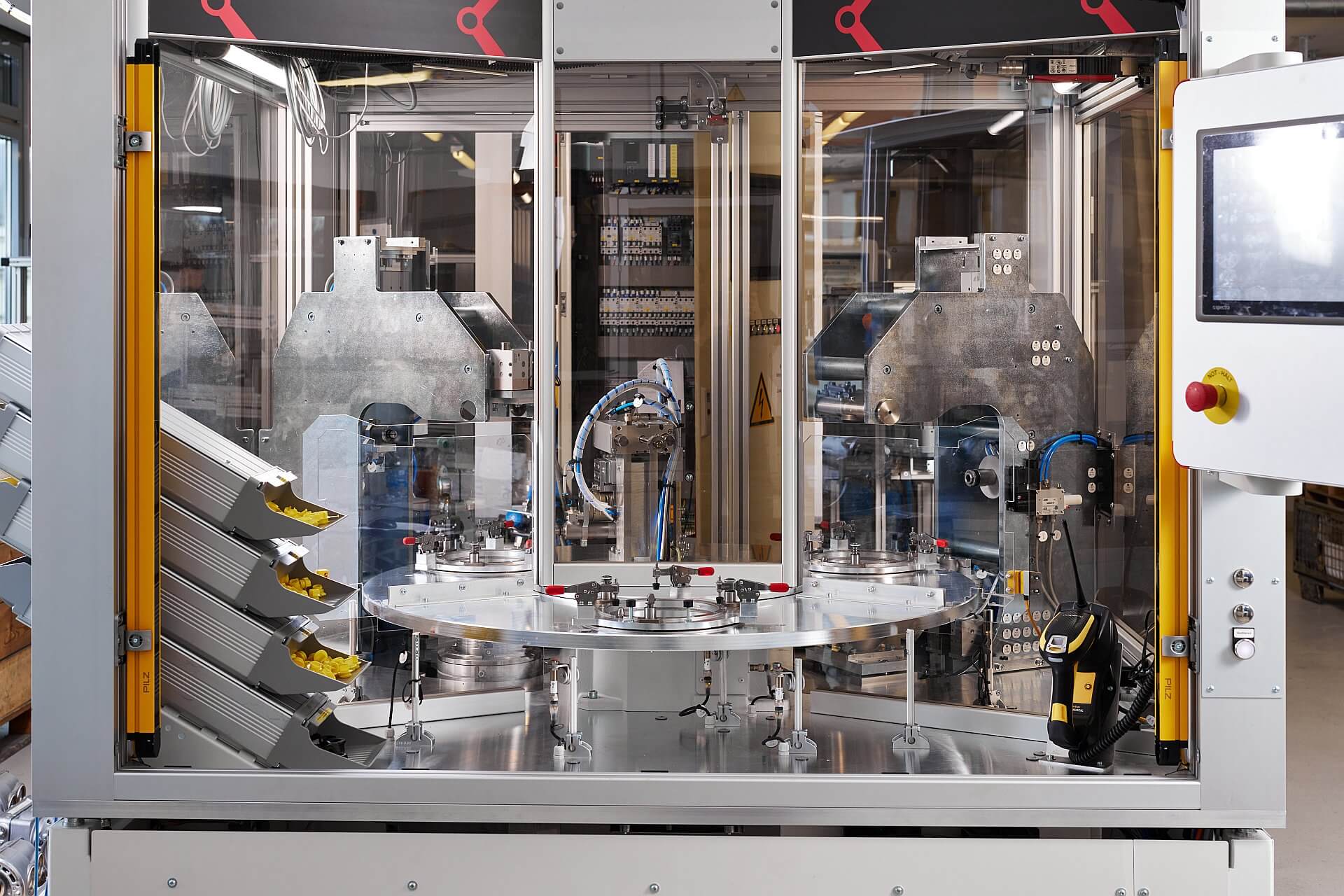 Products & Technical supports
With standardized modules and specific solutions, we realize customer requirements individually – from individual production machines to complete assembly lines including the necessary transport and testing technology. Special solutions are also part of our product portfolio, like retrofitting of plants.
We have built up a lot of know-how for stationary robot integration and for mobile lightweight robotics solutions. Our product and service spectrum comprises the entire chain of plant engineering from design, construction and programming to commissioning on site at the customer.
Production automation
One of our trademarks are efficient solutions for a wide range of production tasks involving feeding technology, conveyor belts, robot systems, gantries, gripping technology, palletizing and more.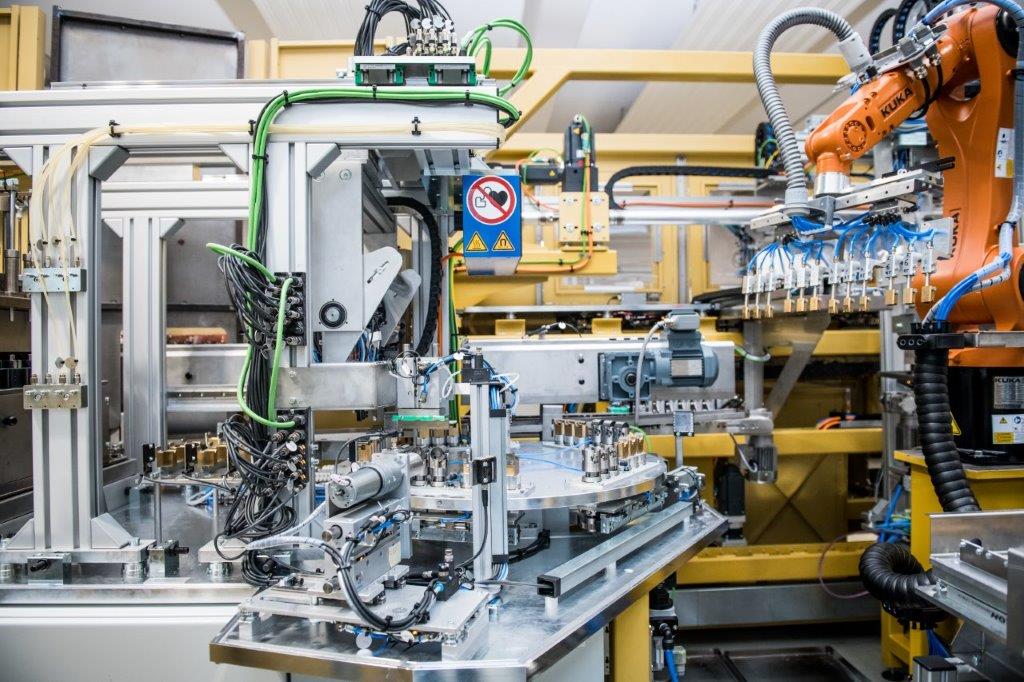 Assembly and test automation
Today, flexible automation technology for precise assembly in high cycle rate is a basic demand for modern production. Our solutions based on modular automation concepts are quickly scalable and enable a high parts variation.
Intelligent visualization concepts ensure error-free processes. Our test and control automation contributes to consistent quality assurance.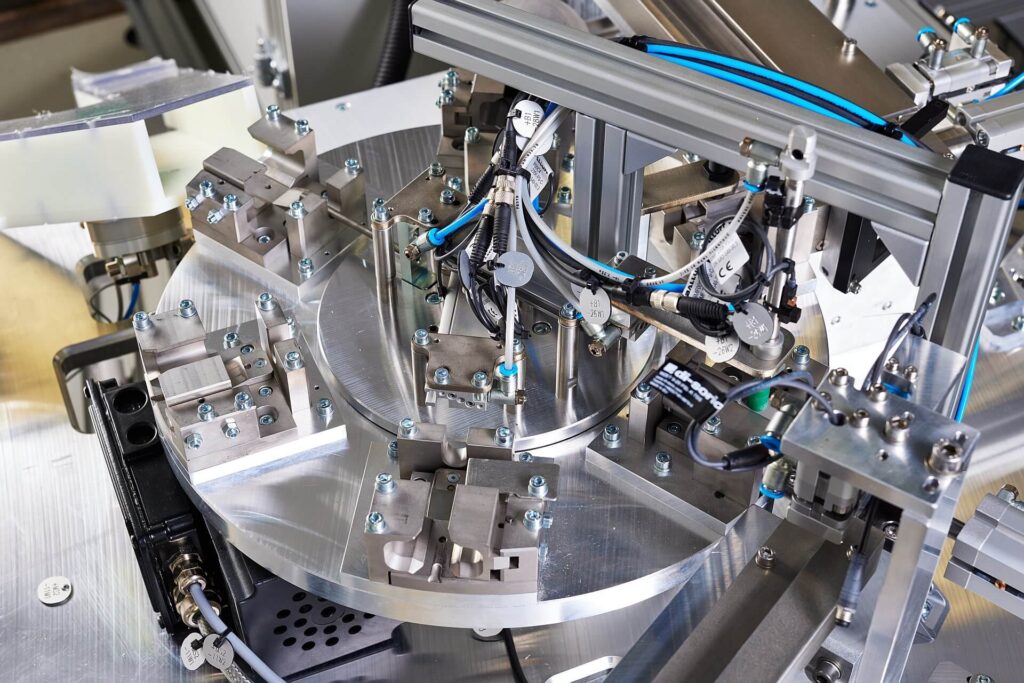 Conveyor Technology
Conveyor technology plays a central role in manufacturing and assembly automation. FlexLink's product line is our favored choice in many cases due to its flexibility and the variety of possible solutions.
As an authorized partner, we have been working together for many years.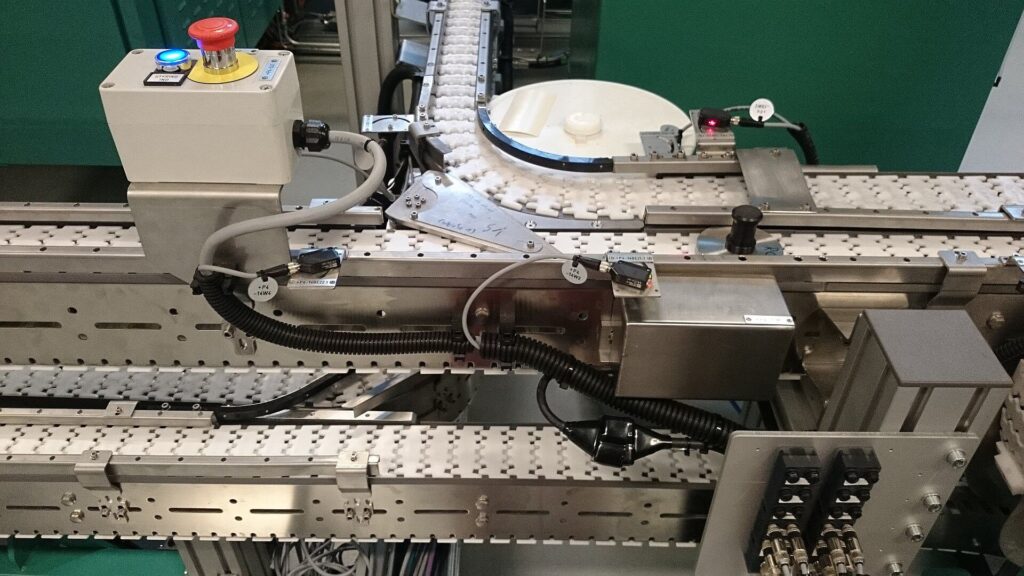 Robotics
The integration of robots is an essential part for almost all automation solutions. For the optimal component handling, we develop and optimize various grippers and other robotic tools.
In addition to industrial robot integration, we are exploiting the potential of lightweight robots to develop customized solutions for human-robot collaboration (HRC) in industry, handcraft and education.
In the field of robotics, we are a system partner of KUKA.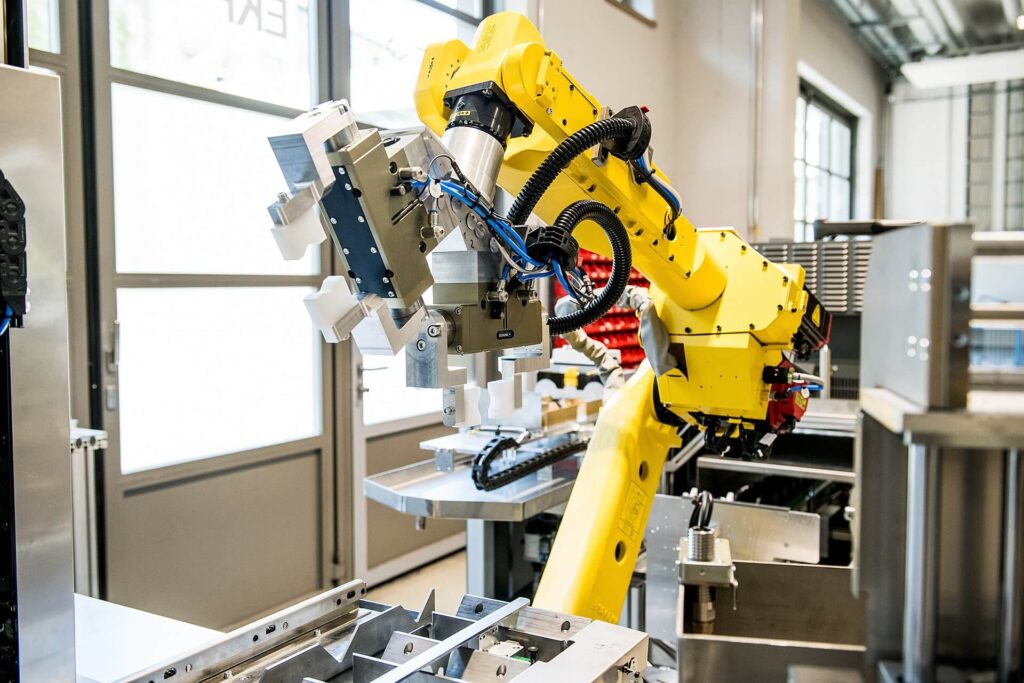 Special solutions
Special tasks require special solutions, for example in the restoration of archive collections or the weighing of fine dust filters. Engineering for special machinery is therefore an integral part of our portfolio.
For many tasks "out of the ordinary", we develop special designs and implement them together with our customers and suppliers.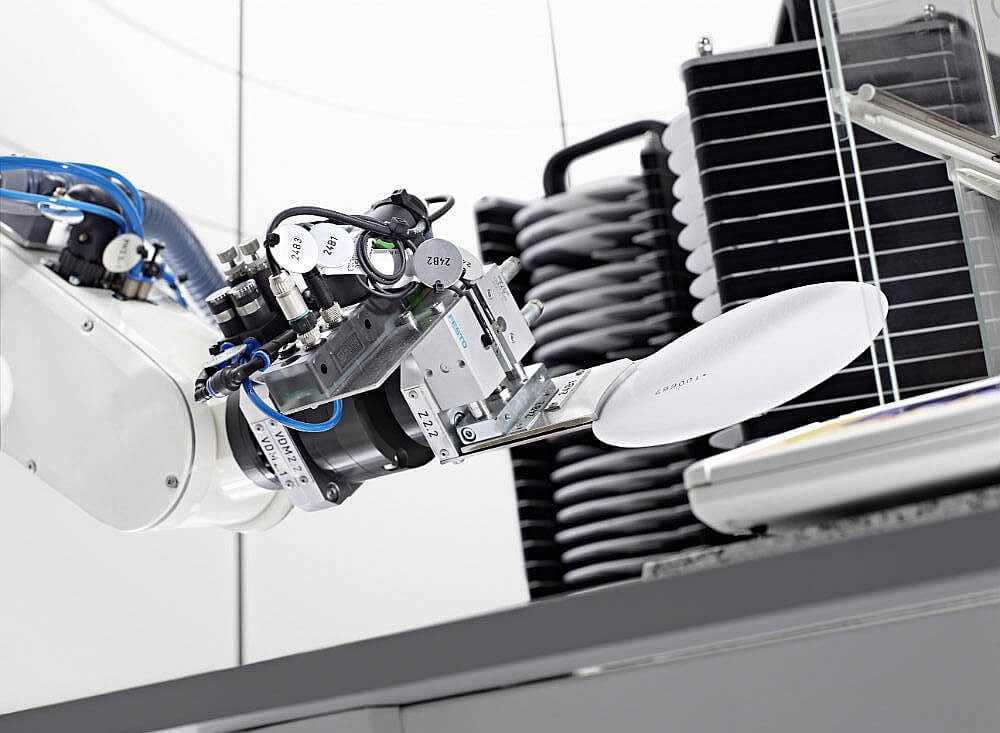 Retrofitting
When plants are getting on in years, they don't necessarily have to be decommissioned. Regarding the aspect of sustainability, we modernize the existing technology, incorporate up-to-date data acquisition and visualization, and thus contribute to increasing energy efficiency, product quality, and general process improvements.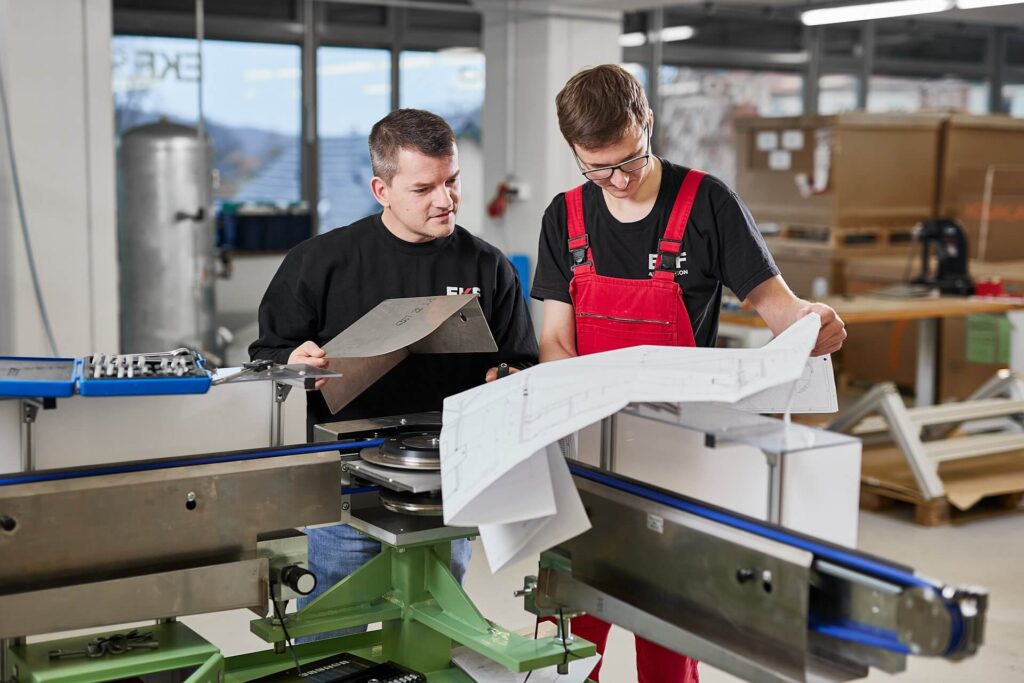 Engineering & construction
We plan, develop and design automation and handling projects according to customer requirements. This includes all scopes of mechanical and electrical design.
We ensure the realization from the first discussion to the final commissioning with our holistic project management.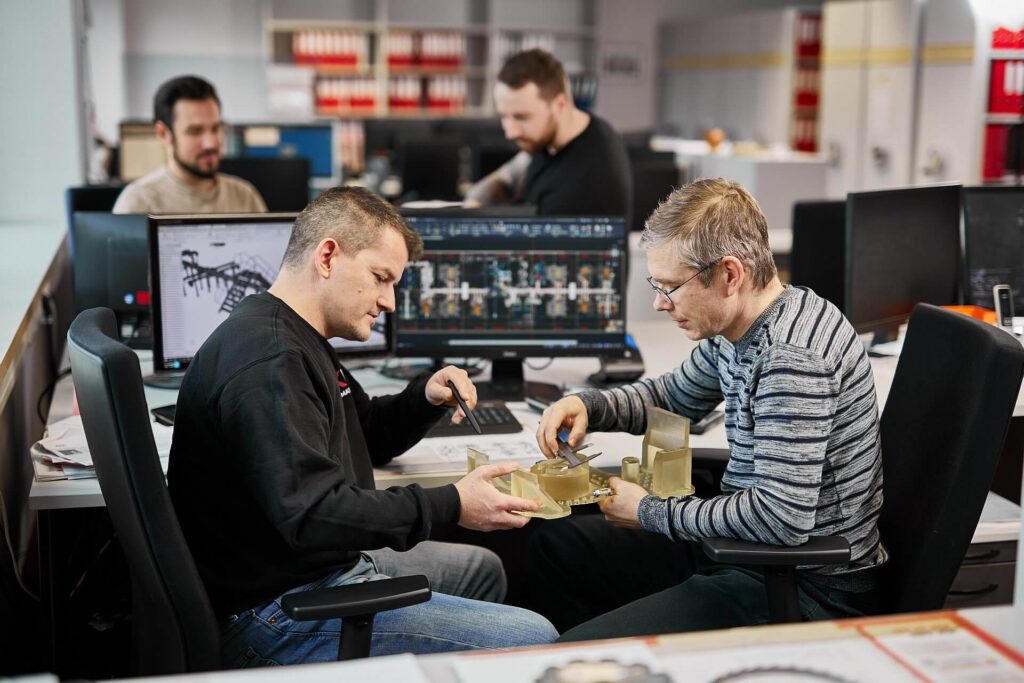 Software & programming
Intelligent concepts for controlling, visualization and networking are an inherent part of our automation solutions. The criterion is a combination of reasonable operating convenience, economic efficiency and process-optimizing implementations.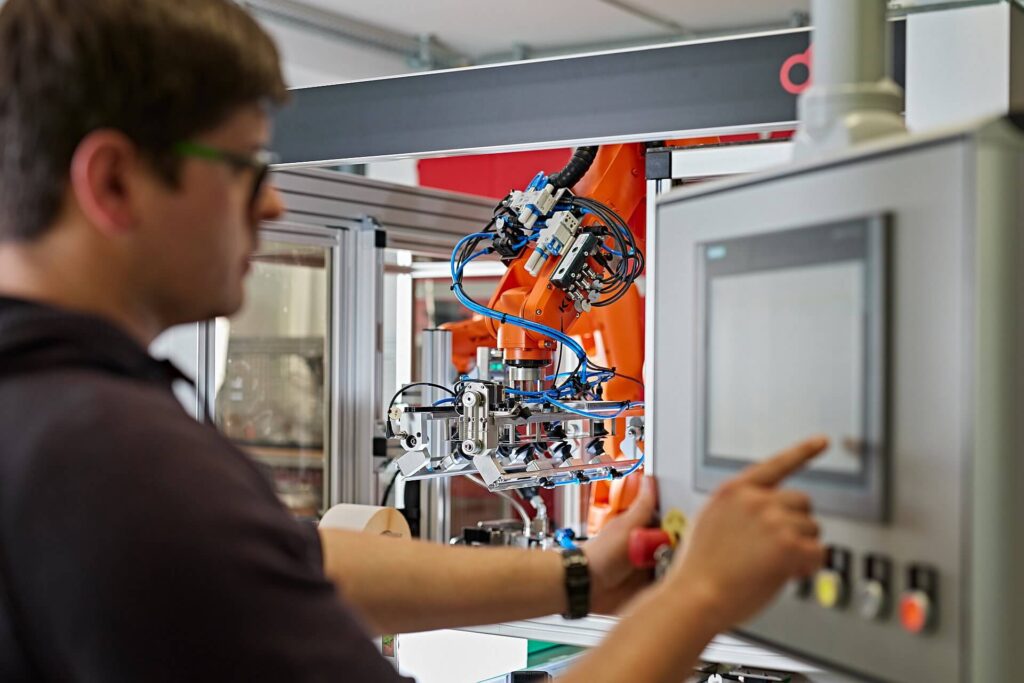 Assembly & commissioning
We carry out the initial testing of a new system in our halls. Subsequently, our specialist team, consisting of engineers, technicians and assembly fitters, assembles the automation system at the customer's site and puts it into operation.
This service also includes thorough training of the operating personnel.